Coastal city with a very mild climate in winter and pleasantly sunny in summer, the city of Mahdia is very popular for its beach: certainly one of the most beautiful in Tunisia.
Ideal tourist city, its inhabitants are always very pleased to share their culture and their daily life with visitors to their city.
Thanks to its strategic location, the city of Mahdia had several conquests throughout history. This charming small city could accumulate and preserve the cultural riches of successive civilizations.
You can visit the prestigious Roman amphitheater of El Jem (the second largest in the world after Rome) but also the imposing Ottoman fort or the Skifa El Kahla which bears witness to the Fatimid era.
You will love to stroll along the edge of the corniche or in the middle of the alleys of the old town where typical Tunisian century-old houses are juxtaposed. At the Friday Souk, you will immerse yourself in an oriental atmosphere adorned with colors, scents and flavors.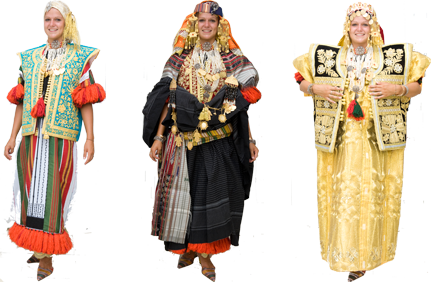 Did you know ?
The traditional dress of Mahdia is the richest in Tunisia.
At weddings, it is through the traditional outfit that people can distinguish women according to their marital status (young girl, young bride, bride, pregnant,…).
The bride's complete outfit consists of ten pieces richly embroidered with gold thread and is adorned with imposing jewels in gold, diamonds and pearls.
Costing more than 15,000 Euros, the traditional outfit is a symbol of the importance of women in Mahdoise society and is an important savings for the bride.
Every year, the prestigious Roman amphitheater of Thysdrus relives
through the sound of melodies and the applause of its 30,000 spectators. On the program, the largest symphony orchestras in the world such as the Vienna Opera Ball Orchestra, the Sinfonica di Roma orchestra or the 100-Gypsy Violin Symphony Orchestra.